Retour
Jardin des Nations 2nd anniversary party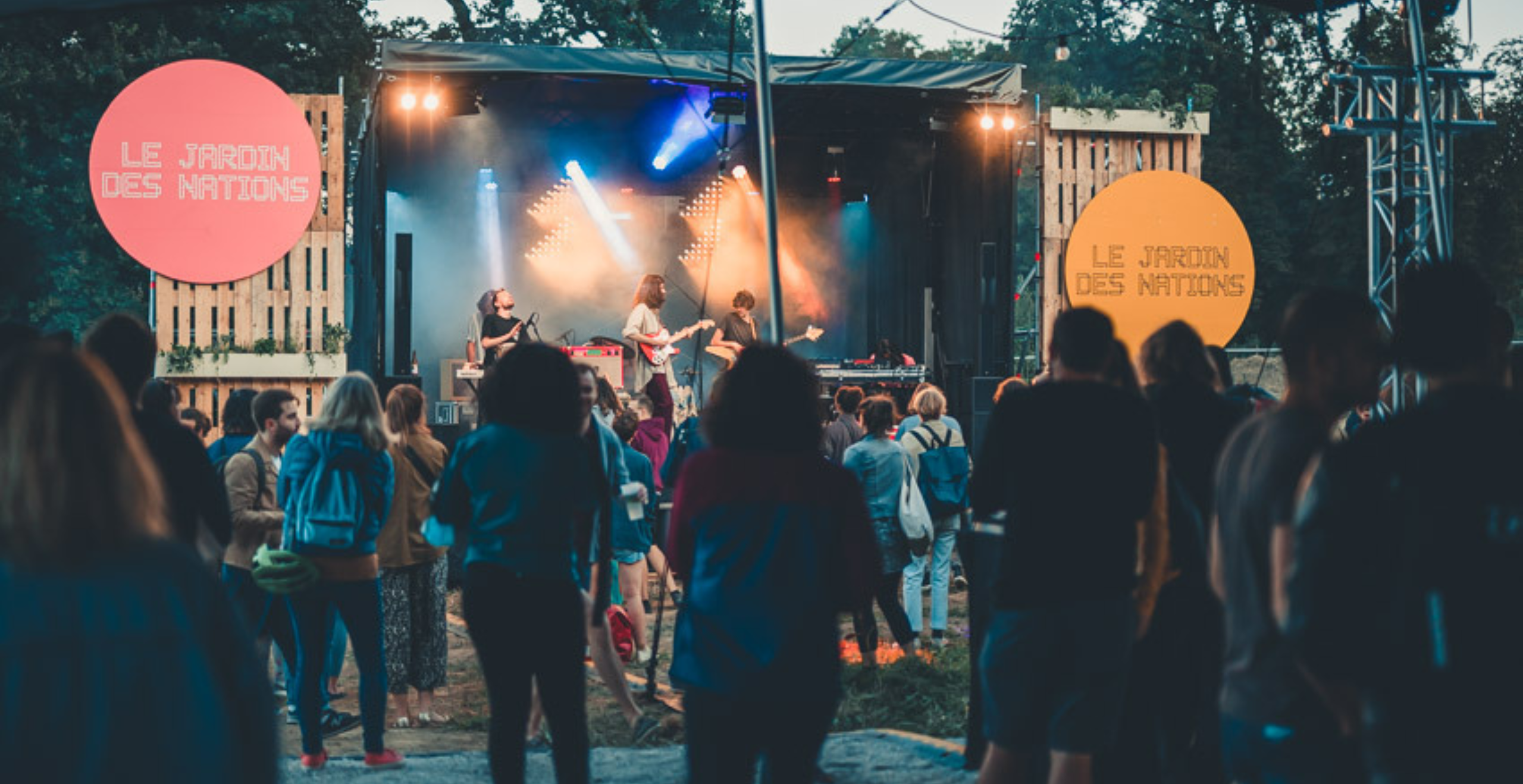 Samedi 23 septembre
10h - 22h
Jardin des Nations
-
Jardin des Nations 2nd anniversary party
Come celebrate the 2nd anniversary of the Jardin des Nations, Saturday September 23 from 10 a.m. to 10 p.m.
It has now been more than two years since the Jardin des Nations opened its doors to the public and it comes alive to the rhythm of events, co-creation workshops, cultural experiences and many other activities offered by its partners Genève Cultive and The Barje. It's a real living space(s) that has been created in the heart of international Geneva!
Come and celebrate all these great successes with the team ⭐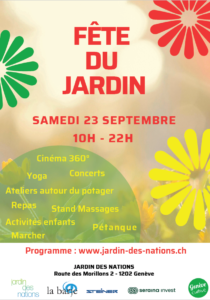 PROGRAM
📍 Syllepse, immersif show
The Jardin des Nations returns with a brand new immersive show, in collaboration with three visionary artists known for their expertise in "digital art" and their ability to appropriate 360° spaces.
Syllepse, the giant immersive tank, will exceptionally open its doors this Saturday, September 23:
| | |
| --- | --- |
| 11 sessions | 10h30, 11h15, 12h45, 13h30, 14h15, 15h, 15h45, 16h30, 17h15, 18h et 18h45 |
| Ticketing | Online ticketing |
| Accessibility | For all |

📍Potager des Nations  
The Genève Cultive association invites the public and its members to a day of discoveries and meetings around its urban vegetable garden. The opportunity to learn, exchange and participate in the development of urban agriculture in a festive and friendly atmosphere.
👉 All activities are free, except the Potager meal and the yoga class.
👉 Many activities for children are offered throughout the day: treasure hunt, Gardener's Memory, maze, plant painting on canvas…
10:00 – 10:45
Yoga

Price: CHF 25.- for each personn

booking: evenement@genevecultive.ch

11h00
workshop– "L'olfactologie – se soigner avec l'odorat et la nature"
11h30
Discussion workshop – "What to do in the vegetable garden in autumn? What crops and how to nourish your soil?"
De 12:00 à 14:00
Vegetable Garden Meal – with produce from the vegetable garden (organic, local and seasonal!)

Price: CHF 25.- for each (drinks inclued) 

Booking: evenement@genevecultive.ch

14:30
Workshop – "Compost et Lombricompost, ça sert à quoi et comment l'utiliser ?"
15:30
Workshop – "Boutures et bombes à graines"
From 15:30
Workshop –  "Cuisine et conservation" avec les légumes du Potager
16:30
Workshop – "L'olfactologie – se soigner avec l'odorat et la nature"
18:30
End of activities
Throughout the day, also enjoy:
Market and pick-your-own vegetables and herbs
Massage stand
Access to the pétanque court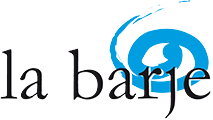 📍 📍 Refreshment bar at the Jardin des Nations
Throughout the day, La Barje offers you its artisanal and local products, its beers from Geneva microbreweries, its homemade lemonade and many other delicious things to taste while enjoying its bucolic terrace.
| | |
| --- | --- |
| Until 10:00 | Enjoy a special breakfast service with pancakes and toast |
| 15:00 – 16:30 | live music (free) with Joaquin Fernandez  |
| 17:00 – 18:30 | live music (free) with Cooperativa Do Choro |
| Dès 17:00 | Small aperitif offered |
| Until 19:00 | DJ live (free) with DJ Doca |